"And I call her Molly Ringwald"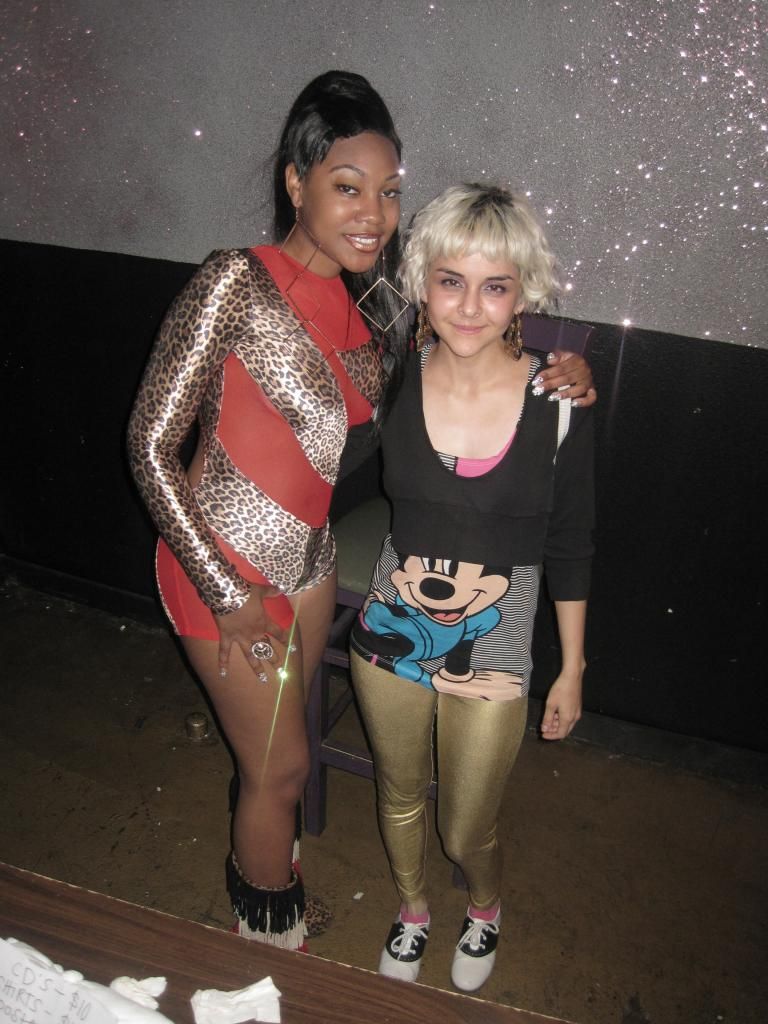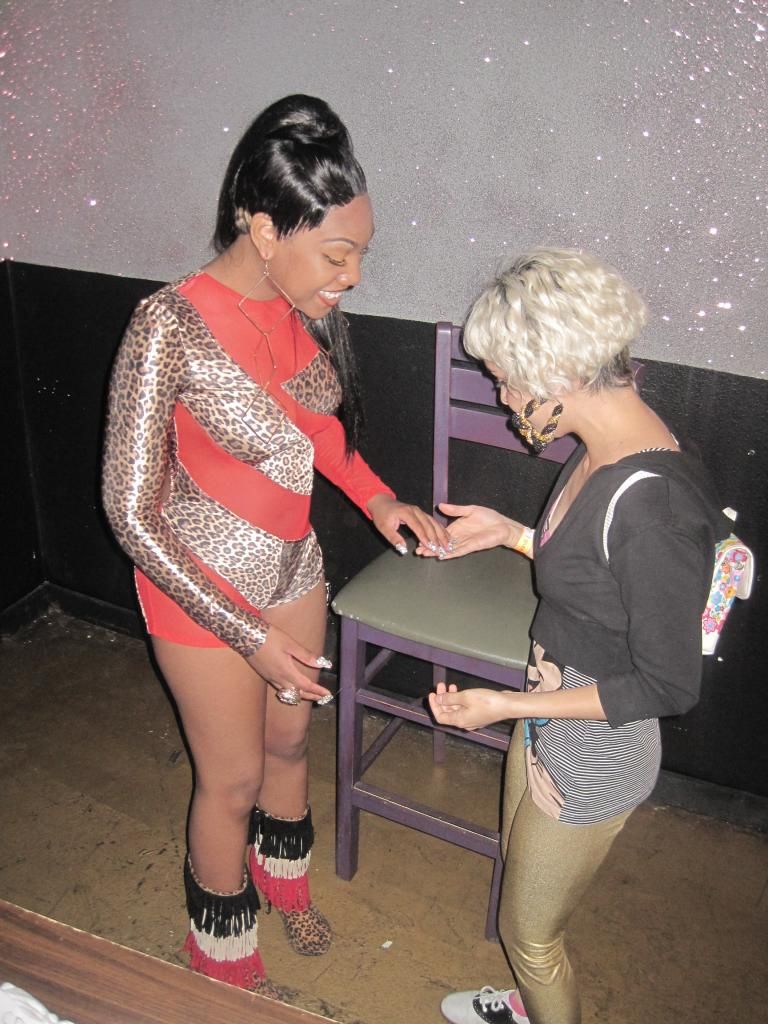 Juan took me to see Lady at the Beauty Ballroom on Oct. 20.  She  played a short set and held a twerk contest on stage.  Her nails always look fly in her videos, and that night they looked like disco balls.  She said "Damn, and I thought I was short!" when I stood next to her in her 6 inch heels to take pics.

On Thursday Juan found out that SSION's Funfunfunfest night show would allow 50 people to buy tickets without festival wristbands and got us in!  I had no idea that we were going until he called me at work to tell me to rush to Club De Ville after my shift or we would miss our chance.  Cody and I were both wearing orange, and he told me "We're kind of matching tonight with our busy prints!" He was wearing florals and I was wearing a late 60's paisley drop waisted dress.  He is so handsome, and when he was on stage I couldn't take my eyes of him.  Of course I got stuck behind a row of tall people at the beginning of his set, but this guy with long curly red hair told me to get in front of him.  This put me right in the middle of the low stage, right where Cody was standing on the ledge the majority of the show.  His rhinestone encrusted belt buckle was at eye level and his crotch stood centimeters away from my face.  
I DIED.
Afterwards he signed his newest album for me and said he was happy to see me in the front row. 


We also got to talk to House of Ladosha, and Dosha told me about growing up in Nashville.  His parents were apart of the art scene there as curators and his second mom (aunt) was a hairdresser.  She did Reba McEntire's hair and Dosha would tag along to the sets.  He said if he wasn't  doing his project he would do hair instead.  
Trackbacks:
Comments:
Comments:する